DATE: Wed Aug 16th, 2017
TIME: 7:00 PM EDT
Price: FREE
When I started my home staging business back in 2008, I felt very much alone. I didn't know any other home stagers, I didn't know how to connect with them, and I was absolutely terrified. Worst of all, I didn't know what I didn't know. Even with access to great resources, I doubt that I would have asked the right questions to learn the things that I needed to really launch my business. If only I had someone to tell me that I was on the right track (or the wrong one) and tell me that it was all going to be ok!
On this webinar, I share with you the top 6 things that I know now that I wish I knew back when I was starting out.
During the webinar you'll discover:

  The top 6 pieces of advice that I would have given myself starting out (if only I had known)


  A home stager's secret weapon to being profitable


  How my home staging business almost failed in the first 2 years, and what I did to turn it around


  Plus, so much more!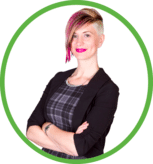 DATE: Wed Aug 16, 2017
TIME: 7:00 PM EDT
If you register and cannot attend, don't worry, we'll send you a full recording the day after the live webinar.
Please Share!