DATE: Wed October 25, 2017
TIME: 7:00 PM EDT
Price: FREE
Email marketing is still one of THE most effective marketing methods, yet most businesses are not building their mailing list, and those that are do not nurture their list effectively. Learn how to get in on the email marketing game, and start connecting with your list!
During the webinar you'll discover:

  What a "Sales Funnel" is


  What an "opt-in" is


  What a landing page is, how it works, and the key elements of an effective landing page


  Why unsubscribers are good for business!


  Plus, so much more!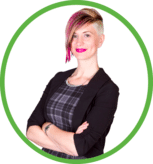 DATE: Wed Oct 25, 2017
TIME: 7:00 PM EDT
If you register and cannot attend, don't worry, we'll send you a full recording the day after the live webinar.
Please Share!