DATE: Wed June 14th
TIME: 7:00 PM EDT
Price: FREE
Branding extends to every aspect of your business, from how you answer your phones, to what you and your team wear, your e-mail signature – everything. Do you know what your #1 marketing tool is? On this webinar, we will take you from being a nobody to a brand. Shauna Lynn will show you how she maximized branding into the most cost-effective marketing tool to build her home staging business!
During the webinar you'll discover:

  The difference between marketing and branding


  How to create your brand to stand out from your competition


  What top businesses are doing that you can do with a limited budget


  Where to reach the 97% of your clients that you have been missing


  Plus, so much more!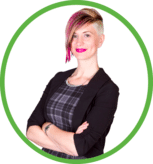 DATE: Wed June 14, 2017
TIME: 7:00 PM EDT
If you register and cannot attend, don't worry, we'll send you a full recording the day after the live webinar.
Please Share!