DATE: Wed Sept 13th
TIME: 7:00 PM EDT
Price: FREE
Do you find it challenging to convince your clients to implement your recommendations?
Are you struggling to sell your next level of services to your clients?
Do any of these sound familiar?
"Why should I spend money on a house that I'm selling?"
"Your competitor quoted me much lower – can you match their price?"
"I don't use a home stager, I just tell my clients to declutter and remove their personal photos."
"I just painted my house last year, I am not going to paint it again."
During the webinar you will discover:

  How to earn the trust of your homeowners and agents


  Why some clients are resistant to home staging


  How to respond to some of the most common homeowner objections


  How to respond to some of the most common REA objections


  How changing your words can increase your sales


  Plus, so much more!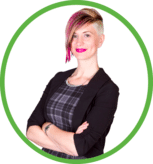 DATE: Wed Sept 13, 2017
TIME: 7:00 PM EDT
If you register and cannot attend, don't worry, we'll send you a full recording the day after the live webinar.
This webinar is designed for those that are currently operating a home staging business, and have received their home staging certification from a quality training provider. If you are not yet certified as a home stager, click here to find out how to get started.
Have a specific objection that you would like help with? Email it to us at info@StyledListedSold.com, and we will do our best to answer it during the live webinar!
Please Share!