Running a home staging business can be full of challenges, but you don't have to face them alone!
Whether you're just starting out, or you've been working as a home staging for a while and want to take your business to the next level, Shauna Lynn can help. Perhaps you're still trying to decide whether or not home staging is the right career for you, and you're unsure of what steps to take to get started in the industry.
Do you struggle with?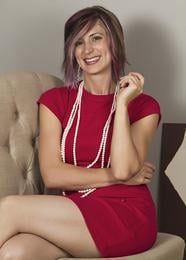 How to respond to real estate agent questions and inquiries?
What to do when a client asks for special pricing and/or services?
How to handle negotiations?
How to set your pricing?
How to set up your business structure?
How to decide what business model best suits you?
Where to spend your marketing dollars?
Identifying what your company brand offers?
Shauna Lynn is an award-winning expert home stager and a member of the National Board of Directors for the Real Estate Staging Association (RESA). Over the years, she has mentored all levels of up-and-coming home stagers, and was awarded the 2015 KW Oktoberfest Women of the Year Entrepreneur award for her contribution to her local Home Staging industry.
Whatever your challenges are, Shauna Lynn will help you to set and achieve your goals to advance your home staging business to the next level!
Coaching Fees: $399 for 60 minutes 

 

(min 3 hour purchase required)
All prices in USD
Time may be used in smaller intervals, minimum of 20 minutes each
Every new coaching relationship will start with a complimentary, no-obligation, 20-minute Strategy Session. This time is utilized to understand your needs and expectations, and give you get-started action tips
You'll be required to complete a pre-screening questionnaire prior to your first coaching call
A limited number of qualifying candidates are selected each month
All coaching is provided one-on-one directly with Shauna Lynn by conference call
Coaching time may be used at any time over the course of one year, but must be pre-purchased in minimum 1-hour intervals
Coaching ONLY works if you are committed to your success, and you believe in and respect the process that it takes to properly build a successful business. Shauna Lynn is committed to your success, and believes that with a little effort and the right guidance, you can achieve your greatest potential. Mentoring is not a quick fix, but a long-term solution to take your business in the right direction for a prosperous future.
Coaching is a two-way relationship, and it's important that both members of that relationship set expectations and understand their roles. Start with a no-obligation complimentary Strategy Session today!
Resources, rules, and regulations will vary by region – some recommendations may require some additional follow-up research on your part in order to implement.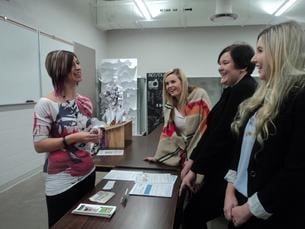 "One of the most rewarding things I have ever done is work as a mentor and coach. It's an honour and a privilege to work with aspiring home stagers and entrepreneurs, and I'm happy to be a part of their journey."
~ Shauna Lynn, SLS Academy