DATE: Wed Feb 7th
TIME: 7:00 PM EDT
Price: FREE
In order to be profitable as a home stager, you need to be efficient. Your business is built on experiences, so ensuring that your entire home staging process, start to finish, is smooth and executed with precision will help to ensure not only a favorable experience by your clients, but a profitable return. We all know that in the world of home staging, if something can go wrong, it probably will. Having the right systems in place will help to ensure a seamless process and a positive outcome, every time, regardless of the hiccups that you face along the way.
During the webinar you'll discover:

  How to navigate the various steps of a home staging project


  How to ensure that critical details are not missed or overlooked


  How to set the expectations for all parties involved in the project


  How to create a system to ensure that every project is executed smoothly


  Plus, so much more!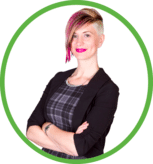 DATE: Wed Feb 7, 2018
TIME: 7:00 PM EDT
If you register and cannot attend, don't worry, we'll send you a full recording the day after the live webinar.
Please Share!