DATE: Wed Jun 26th
TIME: 7:00 PM EDT
Price: FREE
Are you an Interior Designer or decorator that wants to grow your business with an additional revenue stream? Have you been asked by previous clients to assist them with preparing their home for sale, but you're not sure if you're providing the best advice?
Are you unsure of how the home staging business model works, and want to know more about it before adding it to your service offering?
We hear from Interior Designers all the time that this can be a real challenge, and they want to understand the ins and outs of the home staging world before taking the leap. If this is you, then you won't want to miss this upcoming FREE webinar!
During the webinar you will discover:

  How to choose the right model for your business


  What extra costs you can expect by adding home staging


  How your Interior Design training and experience can be applied in home staging


  Get answers to some of the most common questions by Interior Designers about home staging, including how the two services differ, and how they overlap 
Plus so much more!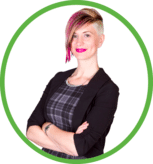 DATE: Wed Jun 26, 2019
TIME: 7:00 PM EDT
If you register and cannot attend, don't worry, we'll send you a full recording the day after the live webinar.
Please Share!