Finally!
The truth about these two popular types of home staging consultations
from the experts that use them!
On this webinar, Shauna Lynn Simon and Catherine Lewis-Brown will provide their completely biased opinions regarding each of these consultations, and why they think that theirs is the ONLY choice.
Get the answers to your questions – decide for yourself!​
Pro Written Report, Shauna Lynn will provide a compelling argument for why this is the best option for you as a home stager, for your client, and for the real estate agent that hired you. In addition, she will provide tips for maximizing your client's consultation experience, without taking any extra time! Complete your consultations in 2 hours, WITHOUT spending any more time in the office following the consultation.
Pro Walk n Talk, Catherine Lewis-Brown will provide her argument in favour of this type of service. Catherine loves to share the countless wins for the stager and the seller when you use the Walk n Talk format for your consultations. She'll share with you how the Walk n Talk helps stagers deliver with confidence, engage with the seller so they do ALL the recommendations, PLUS seal the deal on the staging, and without ever breaking a sweat!
​On this webinar, you will learn:
The difference between a walk n talk and a written report
How much time each of these options should take you
Pros and cons of each consultation
How to maximize the type of consultation best suited for you​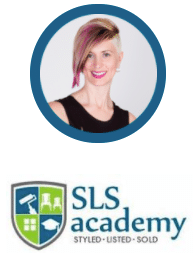 Meet Shauna Lynn
Shauna Lynn Simon is fiercely committed to guiding aspiring home stagers to achieve success in all facets of their business, so that they can live the life that they have always wanted, in the career that they have always imagined. Not only is she an award-winning home staging expert, but she is also an active and practicing home stager.
Shauna Lynn for years has been delighting audiences of every size with her unique home staging industry insights and inspiration. Her perspectives have been featured in newspapers, home décor and business magazines, live events, podcasts, and even a regular segment on a daytime talk show. Now she's here to share her love of home staging and design with you.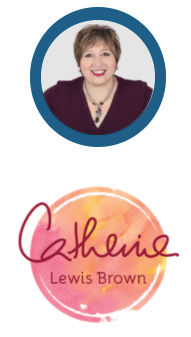 Meet Catherine Lewis-Brown
Catherine is a home staging coach, mentor and trainer to hundreds of stagers around the world. Her passion is to see stagers become successful entrepreneurs. She dreams of an industry filled with professional stagers who do what they love and love doing it! Catherine is the founder of The Successful Stager staging certification program and the creator of Stager's MasterClasses including Nail the Consult! Nail the Consult! is built on the walk and talk format, and was created to help stagers ace their consult and secure the staging contract without breaking a sweat! Catherine knows first-hand what stagers need and has created online and live programs, tools and resources to inspire, motivate and empower stagers to the awesomeness they deserve! Catherine walks the talk – she is the owner and founder of her Toronto-based business, Ready to List Staging.
Please Share!