DATE: March 30th
TIME: 7:00 PM EDT
Face it…the design and staging process begins with color. Get that part wrong and the room can't recover!
In fact, studies have shown that over 60% of design mistakes are color related.
Join Color Authority, JoAnne Lenart-Weary, as she arms you with a wealth of color tips, tricks and secrets that will encourage you to look at color in a brand new way.
During the webinar you'll discover:

  How Hue Bias impacts Undertones


  Why to never ask the question, "What is your favorite color"?


  The Power of Saturation


  How to harness the power of color as a revenue stream


  Plus, so much more!
NOTE: In order to maximize your learning on this webinar, we recommend that you have your Sherwin Williams paint fan deck in front of you.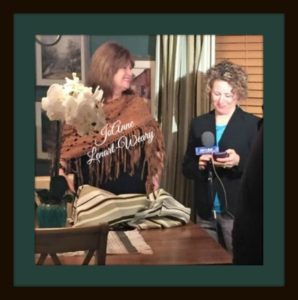 Featured Host: JoAnne Lenart-Weary
The JLW Company
DATE: March 30, 2017
TIME: 7:00 PM EDT
If you register and cannot attend, don't worry, we'll send you a full recording the day after the live webinar.
About JoAnne
This woman knows her stuff. As a 40 year veteran of the Decorating and Staging industry, JoAnne has experienced it all. She is the Founder of The Decorating and Staging Academy, The JLW Company, and developer of the Confident Color System and frequently writes curriculum for others.
JoAnne has helped thousands turn their love for decorating into a successful business. She has appeared on HGTV, ABC-TV, and continues to write for a variety of shelter and industry magazines. JoAnne is also a frequent guest on the conference circuit. If you have sat in on one of her seminars, you know that she approaches teaching with humor and practicality.
Please Share!