DATE: Wed June 27th
TIME: 7:00 PM EDT
Price: FREE
Put your home staging business on the map by increasing your search engine rankings!
Are you online?
If so, does anyone else know that?
Can your clients find you?
Does the term SEO scare you?
Having a website is great, but only if your ideal clients can find it!
You don't need to pay a fortune to increase your search engine ranking!
We're here to DEMYSTIFY SEO!! It doesn't need to be scary – get the information you need, in steps that you can implement yourself, explained in terms that you can understand. Put yourself on the map (the Google Map that is) and get the phone ringing!
During the webinar you will discover:

  How to optimize your website for free to increase your search engine ranking!


  Search Engine Optimization – explained in terms that even the non-techies can understand


  How to identify the search terms that your clients are using to find you, and how to use this to your advantage!


  We will unravel the mystery of SEO and give you a guide with easy to implement steps


  Plus, so much more!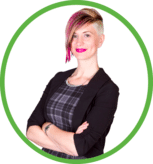 DATE: Wed June 27, 2018
TIME: 7:00 PM EDT
If you register and cannot attend, don't worry, we'll send you a full recording the day after the live webinar.
NOTE: This is an encore presentation of a previously hosted webinar. To purchase the replay of the previous webinar, click here.
Please Share!