DATE: Wed Dec 5th
TIME: 7:00 PM EDT
Price: FREE
Are you ready to grow?
Not sure where to start?
Are you deciding whether to hire support staff or revenue-generating staff, or all of the above?
Are you unsure how to find qualified candidates for your team, what to pay them, and how to manage them?
On this webinar, we will take you through the steps and questions you need to answer to not only determine what your staffing needs are, but how to ensure that you get the right people, and these techniques are very much the same for your clients! Shauna Lynn will share her best hiring successes, and failures, and how to set yourself, and your company, up for long-term success!
During the webinar you'll discover:

  How to avoid the most common mistake with hiring employees AND clients!


  The true cost of hiring the wrong person/taking on the wrong client


  How to spot red flags and avoid them


  Giving up control – tips for success


  Plus, so much more!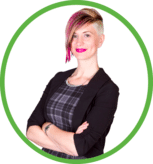 DATE: Wed Dec 5, 2018
TIME: 7:00 PM EDT
If you register and cannot attend, don't worry, we'll send you a full recording the day after the live webinar.
Please Share!