With Shauna Lynn Simon
Running a home staging business can be full of challenges, but you don't have to face them alone!
Not sure if home staging is the right career path for you?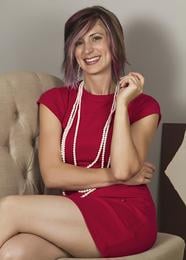 Unsure how to get started as a home stager?
Already working as a home stager, but struggle with:
How to respond to real estate agent questions and inquiries?
What to do when a client asks for special pricing and/or services?
How to handle negotiations?
How to set your pricing?
How to set up your business structure?
How to decide what business model best suits you?
Where to spend your marketing dollars?
Identifying what your company brand offers?
Whether you are just starting out, or you are already working as a home staging, Shauna Lynn can help you to achieve your goals. Like everything that Shauna Lynn does, her mentoring provides a systematic approach to advancement in your business
An award-winning home staging expert, and a member of the National Board of Directors for the Real Estate Staging Association (RESA), Shauna Lynn has been mentoring home stagers and other entrepreneurs for years, helping them to reach unprecedented levels of success.
It can be difficult to view your own business objectively. Mentoring will help you to easily identify mis-steps, and correct with a solid course of action. Our mentoring system provides a step-by-step guided plan to achieving your goals. You will need to do the work, and you WILL be held accountable. Whatever your challenges are, Shauna Lynn will help you to advance your home staging business to the next level!
How it Works:
Mentoring ONLY works if you are committed to your success, and you believe in and respect the process that it takes to properly build a prosperous business. Shauna Lynn is committed to your success, and believes that with a little effort and the right guidance, you can achieve your greatest potential. Mentoring is not a quick fix, but a long-term solution to take your business in the right direction for a rewarding future.
Every new mentoring relationship will start with a complimentary, no-obligation, 20-minute Strategy Session. This session will help Shauna Lynn to understand your needs and expectations, and provide you with get-started action tips.
Mentoring is provided to those that have received core certification training only, whether through SLS Academy, or another qualified training provider
A limited number of qualifying candidates are selected each month
All mentoring is provided one-on-one directly with Shauna Lynn by conference call (login instructions will be provided when your appointment is scheduled)
Mentoring is a two-way relationship, and it's important that both members of that relationship set expectations and understand their roles. Start with a no-obligation complimentary Strategy Session today!
Resources, rules, and regulations will vary by region – some recommendations may require some additional follow-up research on your part in order to implement.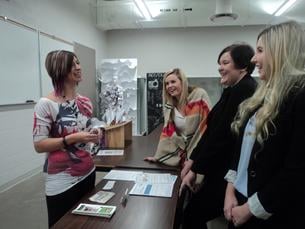 "One of the most rewarding things I have ever done is work as a mentor and coach. It's an honour and a privilege to work with aspiring home stagers and entrepreneurs, and I'm happy to be a part of their journey."
~ Shauna Lynn, SLS Academy
The direct contact with Shauna Lynn and her valuable resources [helped] me build my business. It helped being able to chat with someone who is well versed in home staging…My experience was fantastic. I would definitely consider mentoring again from Shauna Lynn in the future.
Patricia Stockie-Abdallah
Shauna Lynn is very easy to talk to. Despite the short time that we had for the consultation I did not feel rushed. She did answer my questions and give me good advice.
Lidia Syrwid
[The most valuable part of the experience was] speaking to Shauna Lynn and being heard; the call was tailored to where I was at. It was clear that it wasn't a sales pitch but rather a genuine getting to know one another conversation. It was priceless, and reassured me that opting into the certification training would meet my needs and was right for me…It was extremely positive, informative and I was grateful.
Kerry
[The most valuable part of the experience was] being able to bounce ideas around and get constructive feedback and also having confirmation that I am on the right track and working toward the right goals…enjoyed the session.
Lisa Baker
She did and said everything right and I thank her for that…Speaking with Shauna Lynn was exciting and she made me feel like we had been friends for a long time. She is very knowledgeable and a sweetheart.
Melisia Kelly