DATE: April 12, 2017
TIME: 7:00 PM EDT
Want more money? You need more people, more content clicks and it all starts with building a social media presence. If you have no way to capture potential prospects or maintain customer relations you're missing a valuable opportunity to grow your business. A social media plan not only allows you to build that know, like and trust factor but you're nurturing the relationship that could lead to your next sale.
During the webinar you'll discover:

  Why You Need a Social Media Presence for Your Business

  What is "Organic Reach" and how can you use this to connect with Real Estate Agents & Homeowners

  Which Social Media Platform is Right for You

  What Types of Content Performs Best

  Going "Live" – It's Not a Fad!

  How to Connect Your Marketing with Social Media

  Managing Being Everywhere at Once

  Plus, we will get you ready to implement your own social media marketing plan!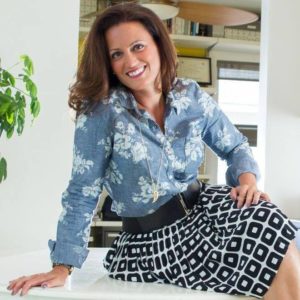 Featured Host: Tori Toth
Tori Toth, International, The Stage 2 Sell Strategy & Stylish Stagers, Inc.
DATE: April 12, 2017
TIME: 7:00 PM EDT
If you register and cannot attend, don't worry, we'll send you a full recording the day after the live webinar.
About Tori Toth
Tori Toth is a best-selling author, DIY and lifestyle expert, award-winning home stager and lifestyle authority. Since Tori opened her home staging company, Stylish Stagers, Inc. back in 2009 she has built one of the largest social media presences in the home staging industry. Her YouTube videos have received 100,000+ views (and counting), and Tori has utilized her multiple social media platforms and tactics to attract leads and convert sales, creating a following of 40,000+.
Tori has created a system that nurtures relationships by introducing her brand, providing valuable content and advice, all while building her email list through her products and services. Most recently, Tori has been hard at work attracting home sellers and real estate agents across the country through her "The Stage 2 Sell Strategy" online home staging video course. A former Emmy-nominated Multi-Media Journalist for six years, Tori has appeared in global media, and is expert in the world of digital media, and she is eager to help you to take your home staging business to the next level by unlocking the secrets of the online social media world!
Please Share!