DATE: Wed Feb 13th
TIME: 7:00 PM EDT
Price: FREE
It can be challenging to be the sales manager, the administrative assistant, the accountant, and of course, the home stager. Organize your business, and create the life that you set out to when you chose this career. In this class, you will learn how to work efficiently, and how to transition to adding staff as your company grows.
Work smarter, not harder, and take back your time! A well-managed business IS possible, if you have the right tools. Learn what these tools are, and how to put them to work for you, and take control of the day-to-day of your business.
During the webinar you will discover:

  Importance of systems and automation


  How to outline your policies and procedures


  What to do when a policy or system isn't working


  How to create a system to ensure that every project is executed smoothly, and the tools to do it with


  How systems can help you to grow your business efficiently 
Plus so much more!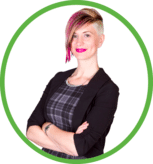 DATE: Wed Feb 13, 2019
TIME: 7:00 PM EDT
If you register and cannot attend, don't worry, we'll send you a full recording the day after the live webinar.
Please Share!